Clarke Customer Care is proud to support a variety of community organizations through charitable giving and employee engagement. 
The Children's Advocacy Center of Suffolk County
The Children's Advocacy Center of Suffolk County is a non-profit organization that unites public, private and community partners to ensure safety, healing and justice for children and families impacted by violence, exploitation and abuse. Specifically, this organization coordinates the efforts of child protection, law enforcement, prosecutors, advocates, medical and mental health experts all under one roof with the purpose to reduce the risk of a child becoming retraumatized.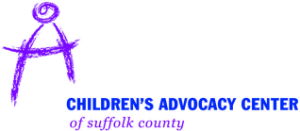 Meeting Street
Meeting Street is where children of all ages and abilities receive individualized attention from highly trained, dedicated educators, therapists and staff who work as a team, sharing strategies and identifying solutions to bring out the best in every child. At Meeting Street, the dignity of each person is paramount and centered around the vision to be a national leader in child development, education, research and training.

Nativity School of Worcester
The Nativity School of Worcester is an accredited, independent, Jesuit middle school that provides a quality, all-scholarship education to underserved boys of all faiths. Representing their four pillars of strength, scholarship, character and service, the Nativity School of Worcester offers a unique education inspired by self-discovery, responsibility, spiritual growth and a lifelong dedication to learning.